I want to be a librarian. At least I think I do. So now I have taken my first steps towards actually becoming one. I have started studies in Library and Information Technology. It is an online course, and this semester I am taking a class in Perspectives on Literature in History. The next 1-2 years I will be taking classes, and do an internship at a library as well. I am very excited to learn new things, but a little nervous about all the papers I have to write.
People who know me will probably not be surprised hearing these news. Since I was a little girl I have always loved reading, and brought home stacks of books from the library from a very young age. My interest for literature is also evident here on the blog. I have a page for the
books I read
, and
I write about books
sometimes. Right now I am trying to focus on my required reading, but get distracted by other books a lot, so I don´t see the harm in asking if anyone has a good read to recommend right now?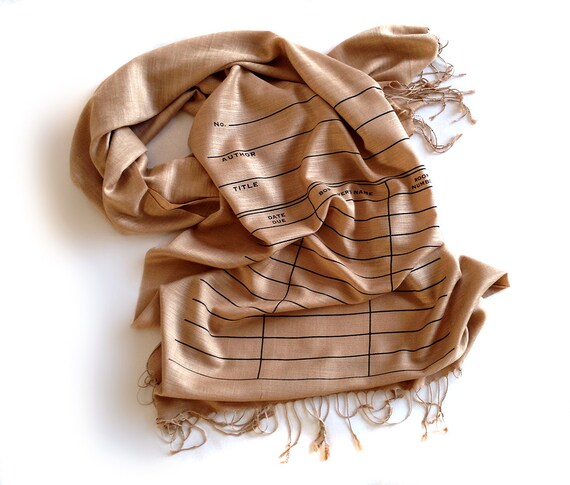 In case you are interested in some librarian accessories: Get your own library scarf
here
. Plus, the magnet version of the book above can be found on
etsy
.