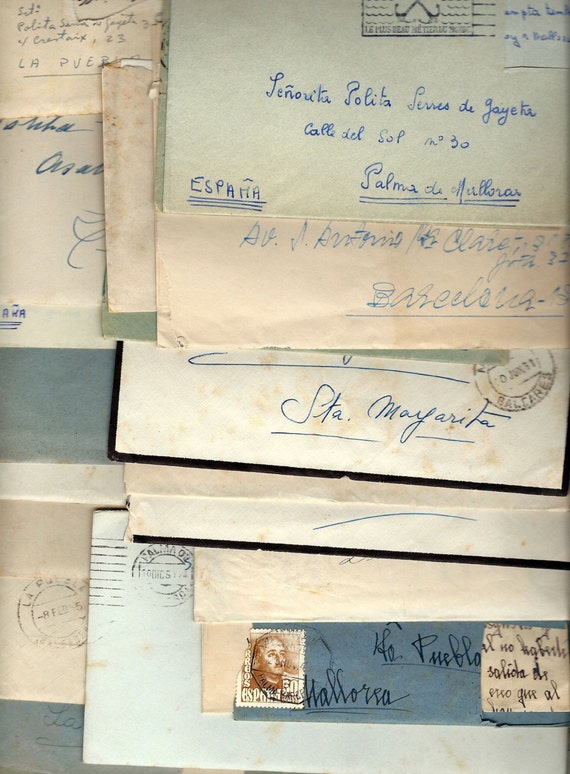 One of my goals for 2015 is to send a letter or postcard every week. Last year I sent lots of mail, most of it wedding related, and I miss putting stamps on envelopes and writing to my friends and family, so this little project will make sure I get it done.
So far I have sent a few birthday cards, but there doesnt really have to be an occasion to send mail, right? I also hope to practice writing some actual letters. And now that I know how to make an
envelope liner
, I should do that more often as well.
Would you like to receive mail from me? Just comment on this post with your address (unless you know I already have it) and you will get something pretty in your mailbox some time this year! Writing back is no requirement, but it would make me happy.
PS. If you prefer vintage letters (in Spanish) you can get yours from Etsy seller
Blue Grizzle Paper.